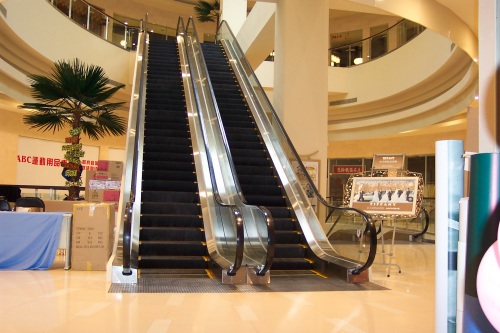 Silence and comfort puts escalators to the top of the world's offer. The new generation has inherited the traditional safety, reliability and high efficiency style.

Escalator have glass balustrades with a slim line handrail, which causes the impression of handrail being attached directly onto the balustrade glass and provides a modern impression.

Escalators have an important function in transporting numerous passengers in shopping malls, hotels, office blocks and transport terminals such as are airports, bus stations, railway stations and public places.